6 Reasons to Choose a Kohler Standby Generator
With so many choices out there, why should you choose a Kohler generator from Generator Power Systems?
Here's 6 reasons why it's our #1 choice.
1. They're Reliable
During the design process, every KOHLER generator is quality-tested through hundreds of performance trials. Once the design passes inspection, it's ready for production. But even before it leaves the factory, the generator is tested one more time.
Bottom line: Kohler is all about reliability. That's why homes owners, businesses owners, hospitals, construction sites, nuclear power plants, and even the National Weather Service trust KOHLER generators.
2. They Provide Automatic Power
In just 10 seconds, KOHLER generators can automatically power your AC or heat and major appliances like your fridge and oven – all at the same time. (*Based on generator and load size.) Yes folks, we're talking high-quality power that protects your electronics from erratic power surges.
3. They're Built to Outlast an Outage
Every KOHLER generator that we supply to our customers includes a heavy-duty engine built to withstand extreme workloads over many years. These engines are tested and proven and built to outlast a power outage.
4. They Offer Motor-Starting Ratings
Wattage isn't the only criteria for buying a home generator – peak motor starting is important too. That's because large appliances like your AC and fridge need a sharp increase in power to start up. KOHLER generators handle those peak load demands with high motor-starting ratings that won't drop power to other appliances.
5. Warranty is Included
At Generator Power Systems, we offer a 5-year parts and labor warranty, plus a corrosion resistant aluminum enclosure that's built to last.
6. They're Your Trusted Choice
Did you know Kohler built the first modern-day generator in 1920? Since then, they've had one simple goal: build the best generators in the world.
Choose Generator Power Systems
Your successful generator search starts with a successful generator company. Call us today for your FREE Power Evaluation and ask us about our current CenterPoint Energy Promotion.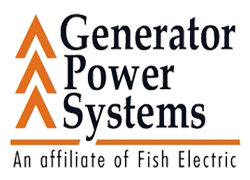 I agree to be contacted by Generator Power Systems, LLC via call, email, and text. To opt-out, you can reply 'STOP' at any time or click the unsubscribe link in the emails. Message and data rates may apply.
By clicking Submit, you agree to our Terms.
View Our TOS and Privacy Policy
Thank You!
Thank you for reaching out. We will be in touch shortly with more information about this CenterPoint Energy Promotion.