5 Reasons Your Home Should Have a Standby Generator
Summer is in full swing and it's only going to continue to get hotter! One thing people may not be thinking about during these Summer months is back up generators, but once you lose power it's too late. Thunderstorms and high winds are a huge threat during these months and can cause havoc in your household if they were to cause your power to go down!
We have put together 5 reasons why you need to consider purchasing a standby generator for your home during these hot couple months. (Keep in mind Winter storms can cause the same effects and you can never be too prepared 😎)
1 ) Keep your important appliances running
Having a standby generator will allow you to keep the necessary appliances running in your home, like overhead lights, the refrigerator, and even medical equipment. That way, when the power does finally come back on, your household won't miss a beat.
2 ) Prevent food spoilage
Power outages aren't known for their good timing. It's a terrible feeling when you've just stocked up your fridge and the power goes out, knowing that you've likely wasted money and lost your meals for the week. A standby generator will prevent this stressful scenario from taking place, keeping your fridge and freezer running smoothly.
3) Provide backup power for individuals who may have difficulty handling and operating a portable generator
With thunderstorms come power outages and the last thing you want to be doing is navigating in the dark for your generator in the garage, especially if you or a loved one is older and incapable of getting on started. Standby generators power your home and keep your home powered until utility power is restored. They don't require you to lift a finger. They're just standing by ready to go.
4) Keep your home (and your family) comfortable
While we can all make do without power for a short time, the longer an outage lasts, the less comfortable your home will be without the typical—and necessary—amenities it usually offers. No one likes sitting in the dark without air conditioning (or heat) for long. A standby generator will keep your family happy, comfortable, and calm.
5) Peace of mind
No one likes feeling helpless during an emergency. Having a standby generator is one way to be proactive and be prepared for the unexpected. When disaster strikes (local electric goes out) you don't want to sit around for hours waiting for it to be turned back on, and you can feel assured that your household will continue to run and your family will remain comfortable until the power is restored.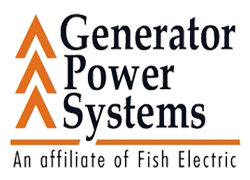 I agree to be contacted by Generator Power Systems, LLC via call, email, and text. To opt-out, you can reply 'STOP' at any time or click the unsubscribe link in the emails. Message and data rates may apply.
By clicking Submit, you agree to our Terms.
View Our TOS and Privacy Policy
Thank You!
Thank you for reaching out. We will be in touch shortly with more information about this CenterPoint Energy Promotion.